Conor Mcgregor led boxing fans' in reacting to the astonishing scenes after Floyd Mayweather's showdown with John Gotti III descended into a near 30-man brawl.
The former five-weight world champion locked horns with the grandson of the notorious New York gangster in Sunrise, Florida early on Monday morning.
But the fight came to a premature end in the sixth round when referee Kenny Bayliss waved it off due to too much TRASH TALKING.
A fired-up Gotti fumed at the decision and went after Mayweather, who had been taunting him throughout the fight.
The MMA fighter threw several haymakers but got cracked with a counter right hand before scores of security and Mayweather's team dove into the ring.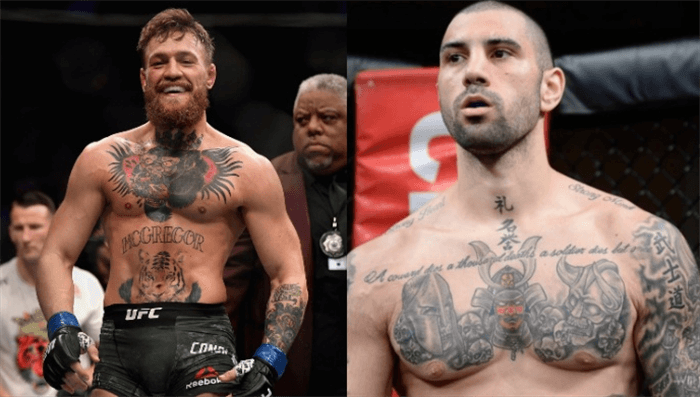 Cooler he ads eventually prevailed as Gotti was escorted out of the ring, albeit while Mayweather gloated on top of the drops.
McGregor reacted to the "war" on Twitter by claiming: "I back the Gotti's.
"The war is on."
Fight fans couldn't quite believe their eyes, with one tweeting: "Strong in the group, chickens alone."
Another said: "Floyd did not look scared at any minute jaja."
And another said: "They were in a real fight for half a second and Floyd rocked him lol."
One remarked: "Turns out 'seeing red' isn't an improvement to your boxing skills."
Another chimed in: "That's one way to get people entertained by his exhibitions.'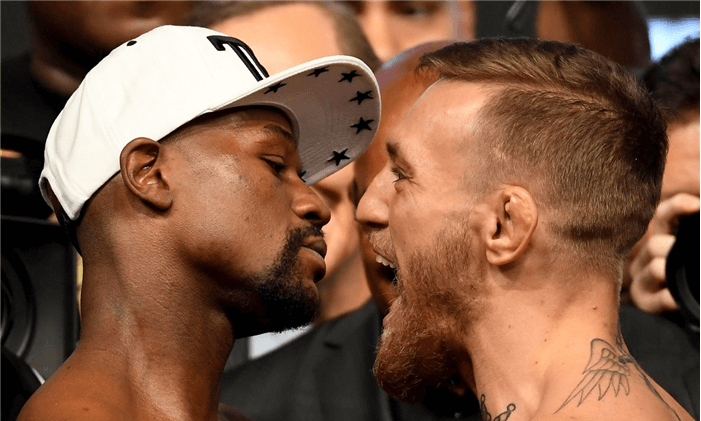 One fight fan said of Mayweather's counter right: "Floyds right sent him back to his corner."
Another said: "What's crazy is Gotti charged Floyd after the fight had been stopped.
"Only for the best defensive boxer of all time to get off a clean right on him still."
And another said: "Floyd stayed calm amidst chaos and almost slept him."
One remarked: "10 seconds in is when Gotti realised why this was an exhibition."
Another chimed in: "[Gotti] acted tough until he got CRACKED!"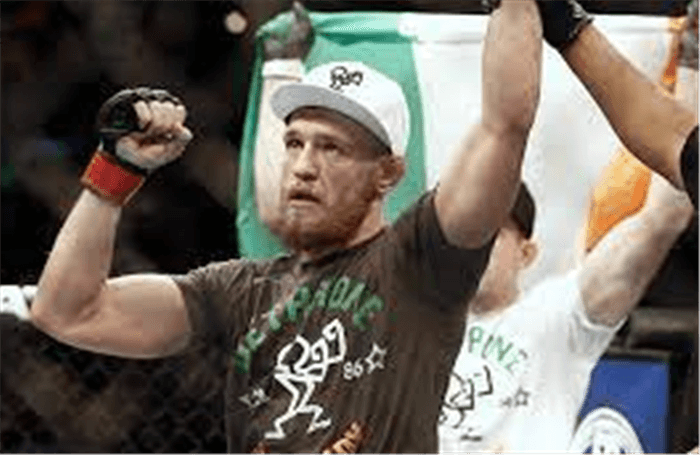 Although Mayweather and Gotti were stopped from brawling, several members of their respective teams clashed backstage.
Several of Mayweather's heavies tried to force their way into Gotti's dressing room but were unable to get their hands on the New Yorker.
The bad blood even spilled into the crowd as scores of fans began trading blows with one another.