Sugar Ray Leonard has cast his mind back to some of his greatest nights in the ring, particularly to the days of amateur success and, when he had turned pro, 'the four kings.'
Over the span of his forty-fight career, the five-division world champion took part in a legendary trilogy with Roberto 'Hands Of Stone' Duran – which he won 2-1 – and defeated both Thomas Hearns and Marvin Hagler, making him the greatest of the four in the eyes of many.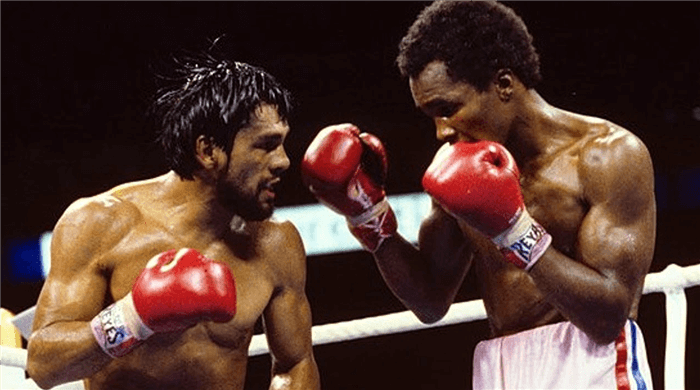 However, 'Sugar' Ray pointed out that his 1976 Olympic gold medal remains his greatest achievement in the sport, he told Fight Hub TV.
"The Olympic gold medal, that was priceless, guys can say they were a world champion, but the Olympic gold medal was just, for me personally speaking, awesome. I had no thought to become a professional fighter, the Olympics w as the ultimate."
Leonard still reminisced about the days of 'the four kings', and beamed with pride as he spoke about his old rivals. He had a special mention for Duran, whose power he's still struggling to comprehend.
"The fights that I had with Tommy Hearns, no question about that, especially the first one, I don't know about the second one!"
"Roberto Duran – I can't even articulate how hard he hits"
"'Marvellous' Marvin Hagler, people thought that I was crazy at the time because I had suffered a partial-detached retina, but I was OK. My ophthalmologist said 'Ray, if you want to come back, you can come back'.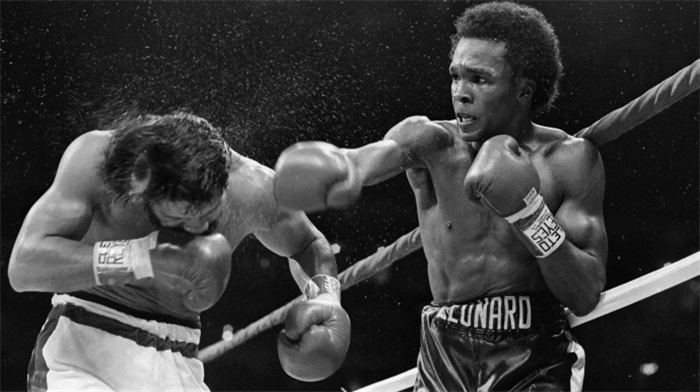 Hagler was an incredible guy, God bless him. Boxing was so powerful, so big."
There will never be another Leonard and there may never been another time like those days in the eighties where rivals were so willing to prove that they were the superior. However, their legacy will live on for generations as an-time great era in the sport.