Gable Steveson was snapped up to a WWE contract in 2021 after the hugely talented young amateur wrestler emerged victorious and claimed the gold medal at the Summer Olympics in Tokyo, Japan after a standout performance.
Gable Steveson's WWE run so far
While Gable Steveson has not climbed any mountains in the world of professional wrestling just yet, he did have a short stint with the company and actually made his debut at WrestleMania 38 when he confronted fellow amateur wrestling standout, Chad Gable and got the upper hand on the "Alpha Academy" superstar when he landed a beautiful suplex to a roaring ovation from the fans.
Steveson then disappeared from the WWE again before returning in December of 2022 as a special guest at Kurt Angle's birthday bash, where the "Olympic Hero", Angle, symbolically passed the torch to Steveson when the two athletes showered Alpha Academy with milk, a reference to a classic Kurt Angle segment from back in the day that old school wrestling fans will remember.
Since his late 2022 appearance on WWE SmackDown, Steveson has once again been missing in action from the WWE.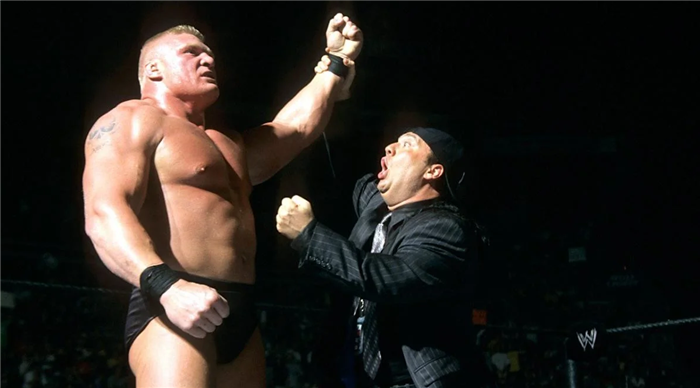 Latest news on Gable Steveson
Right now, it doesn't seem like the young Gable Steveson has any plans to return to the WWE any time soon, and it is entirely his choice. The 23-year-old hasn't even hit his prime yet and his best days are still to come, with Steveson intending to make a return to amateur wrestling one last time, as he enters his final year of NCAA eligibility.
A report from FloWrestling stated that Steveson is planning to return to the mat in the next season, as it will be his last opportunity to compete at a Collegiate level. Steveson also has his eyes on returning to the mat for the 2024 Summer Olympics in Paris.
Steveson, who is still signed to a WWE contract, is most likely currently missing from weekly WWE TV shows due to scheduling difficulties and the rigorous training regime associated with amateur wrestling, especially at an Olympic level.
Steveson is still expected to return to the company in the future after the young athlete is ready to fully dedicate himself to launching his professional wrestling career, which has been a dream for him since he was a child, but for now, it looks like WWE fans have seen the last of the Olympic athlete for the time being.